Our adventures ski season 2016-2017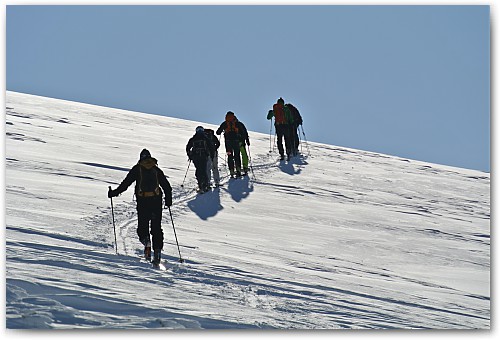 • October 2016- Stefan is off to Chile for two weeks of skitouring with two different groups. Chile is about picking a beautiful volcano - climb it, ski it.  Whats your plan september-october 2017? Let us know if you like to come with us.
• November 2016 - time for Antarctica ski & cruise! Together with Doug Chandler Stoup and www.iceaxe.tv Guides and clients skitouring among penguins and ice, totally magic. 
• January 2017 - Powder skitouring in Japan. 15 years and many weeks, this is Stefans favorite place. Together with Hiro, our japanese brother and guide, we spend five weeks in Japan. We enhance skiing of course, but as important is the onsens, the food and the culture. 
• February 2017- come ski the Alps, guided to the best snow at the moment. Private groups and skiers.
• March 2017- continuing in the Alps. Or if you are ready for a big trip - we go back to Kamchatka with @heliski-russia.com. Wild, natural and so much new territory to explore! 
• April and May 2017 - heliskiing in Sweden. The place we call home in spring - we are the only heliski-operator from  @abiskomountainlodge.se , where Mina and Dick Johansson has created their dream, a heliski-lodge. We offer 3,4,5,6 or 7 day programs. We are continuing our popular heltiski-touring, you get dropped off way out there and decide which day you like to get picked up again. On the way home, why not take a few extra runs as the icing on the cake after all those vertical meters uphill?
Please contact us at info@heliskiguidessweden.com for more info!
---
Check out more movies and slideshows!
---
We are here
View Larger Map
We live in Servoz, close to Chamonix, in the middle of the Alps and we work all over the world. Chamonix is close to airports, cities and - most important of all - magnificent mountains!
---
Contact us

Stefan Palm
Pia Palm
---