Movies & Slideshows
We may write about beautiful heliski mountains, meters of powder and extraordinary views. But one single picture says a lot more. Especially a moving one.
So this will be hte place where we visualize our adventures. Enjoy!
---
Among the trees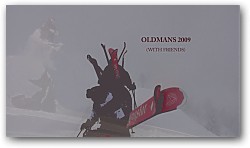 Click the image to watch the movie!
Lot's of snow, lot's of trees - that is the best combination in the universe of skiing. And, happily, the camera was working most of the time. If you don't belive us - have a look for yourself (the camera never lies...)
---
Heliskiing in Sweden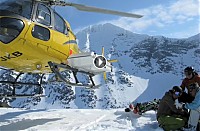 Click the image to watch movie!
In late winter in the northern part of Sweden - we have some world class skiing. Long, really long, sunny days with a lot of nice snow and an eager helicopter waiting for us. If you look at this slideshow, you understand what I'm trying to describe...
---
The fjords of Lyngen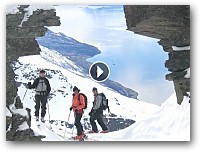 Click the image to watch movie!
Lyngen in northern Norway is far beyond the Polar circle. The Lyngen fjords is surrounded by steep and easily accessible mountains... if you have a boat. I have been going here i the late winter to sail and ski - and I will never get tired of it's eternal beauty.
---
The philosophy of a mountainguide
Click the image to watch movie!
This is an interview (with some great skiing sequences) with Stefan on things important when your work in the mountains: dangers, precautions, risks and satisfaction.
---
Powder on La Meije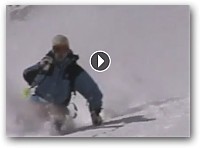 Click the image to watch movie!
Pär have been skiing with me a lot. This particular time we had some of the most gorgeous powder ever on La Meije in La Grave. And best of all, we remembered to bring the videa camera with us.
---
Heli-skiing in Chile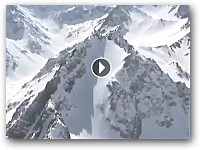 Click the image to watch movie!
You ever thought about what it looks like, being on a helicopter in the Andes. With with literally hundres of summits and thousands of untouched powder slopes. Well, it looks like this!
---
Lost in snow in Japan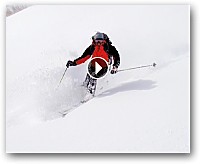 Click the image to watch movie!
In an other place of the world, without helicopter, but with an inviting japanese culture - we did ski touring in Japan. And what a ski touring that was: meters and more meters of fresh snow, hot wells, delicate food and Hiro who know every turn on Hokkaido...
---
The Iran experience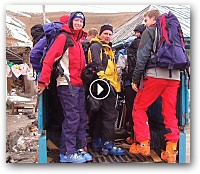 Click the image to watch movie!
Despite it's illustrious regime, Iran is a fantastic country with friendly, hospitable people. We went there to do randonne. And was met by up to 6.000 meter high mountains and a fantastic terrain.
---