Summer Adventures 2013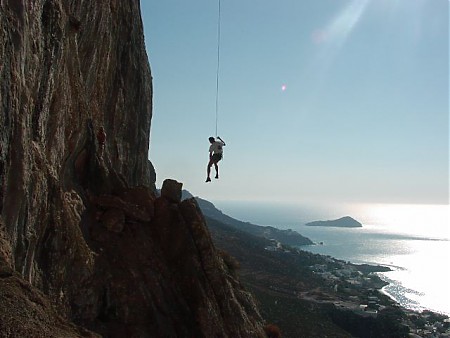 Climbing, trekkking and freedom in the mountains - that's what life is all about. And if you never ever have been climbing, we have introduction weeks. And for all - the mountains are waiting.
Special weekends for women - trekking yoga and massage - how can it be any better? Alone or a group of friends, let us know your choice.
Mont Blanc Climb the highest mountain in Europe, 4 807meters above sea level. Spend the first few days acclimatizing with over-night stays in mountain huts. Climb to the top of a nearby peak and test your equipment, learn how to use crampons and an ice axe. Find out the correct way to tie into a rope for travel over glaciated terrain. Then it is time to take on the mighty Mont Blanc... We climb Mt Blanc in late June and erly September.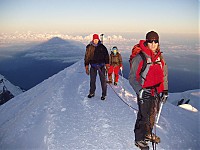 Tour de La Meije During the summer, Tour de La Meije offers a high alpine trekking experience through breathtaking scenery. The journey will take you around the impressive La Meije mountain, which was the last of the great alpine peaks to be conquered (year 1877). Rock Climbing in Ecrins La Berard and Ailfroide are two magnificent mountain villages, ideal for rock climbing enthusiasts. They are situated in Ecrins, which is the largest national park in France. Here, you can enjoy many and varied climbs that stretch out over perfect granite suitable for all climbing levels.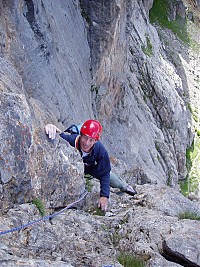 Climb La Meije This is the perfect week for medium-skilled climbers who feel that they are in good shape, both physically and mentally. The target for the week lies in reaching the top of La Meije, 3 987m, the last of the great alpine peaks to be climbed. Take it from us, it's a fantastic experience.